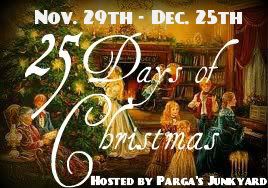 Blogshare Post of the Day - Dec. 13th by Couponing with Boys
I can remember being probably 3 or 4 (or maybe I've just heard this story so many times that I *think* I remember this) and making Kolachki with my grandmother & mom.
Kolachki's
are a Slovak Nut Roll that we made every Christmas. usually to eat on Christmas morning, but we've also made them to have as breakfast on Thanksgiving too. So, I'm sharing the recipe that my Grandmother Dorothy used for these tasty, nutty rolls so you can share with your families!
There are so many different recipes for these traditional Nut Rolls, and many filling variations including Poppy Seed and Jelly! Here at Identity Discovery, I am all for the Poppy seed! Yum! Head over and check out this fantastic Christmas
recipe
. While you're there enter to win
today's giveaway
!